Halbach & Keplin GmbH & Co. KG

Introduction
German workmanship - reliable - art of engineering! Welcome to our traditional company, Halbach & Keplin! One company, one family, one principle The company is based on typical German thinking - a primary aim and a traditional basic attitude: sophisticated brand quality for a reasonable price, tailored to the customer and 100% made in Germany! HKR tools are German brand products. They pass challenges and all tests and prove their high quality through daily use in the industry, craft work and in the consumer sector. Today, as was the case 60 years ago, our tools are characterised by quality and durability > mechanical/thermal functionality and resistance > secure handling > reliability in everyday use and > durable value in daily, professional use. High-quality plastics, 2K, GRP, CRP, zinc tempering grey iron casting with ceramic components Profound knowledge of processes and a modern machine park ensure fast, fault-free processes, also in the individual system components and module sectors. Customer-tailored colour-material components, coating and labelling ensure a directly available end product or personal tool that conquer the market under your brand. You are then holding a true piece of German workmanship in your hands! - an indestructible original!
Products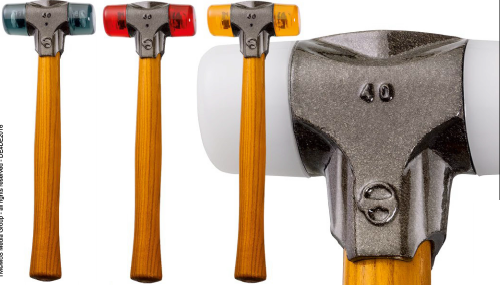 ARM+STRONG© soft-face hammer
The new ARM+STRONG© soft-face hammer Manifests functional aesthetic and impressive value! The Bionic-Beat-Technology© - force-fitted energy transmission > Controlled radial force converts directly into striking force > Perfect handling, minimal swing, precise striking > For sensitive surfaces, developed especially for final assembly of visible surfaces HighCor© Hardwood - naturally high-performance fibre-reinforced material > Impact resistant, flexural strength - withstands mechanical, chemical and thermal stress > Resistant against pressure and tensile load, low vibration > Extremely rigid and sturdy, optimum handling without misalignment MFC© (Metal-Force-Cast) 3D-bound steel casting > Highly resistant, quality structure > Wear and corrosion resistant > Integrated handle and head safeguard Softpulse© Composites, nylon/cellulose-materials > Soft tips prevents marring of surfaces > Extremely durable, can be combined and converted > Varying hardness and colours available
More info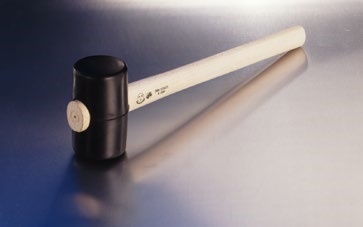 Rubber Hammer
Location
Halbach & Keplin GmbH & Co. KG
Weberstraße 6
42899 Remscheid
GERMANY
T: +49 2191 5748
F: +49 2191 590082
The content of this page is under responsibility of the respective company.